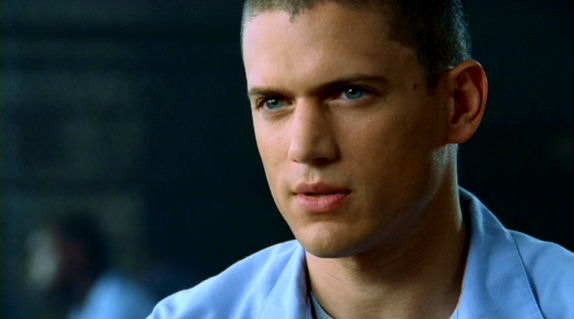 Image via Wikia.
For commentary purposes only!
"I was filled with fear"
Prison Break
star
Wentworth Miller
reveals that he tried to end his life "multiple times" before coming out as gay, which he announced last month. The reason for the failed attempts (thank God) at suicide was the struggle with his sexuality, which continues to this day.
Details below:
"
On his first attempt at suicide: The first time I tried to kill myself I was 15. I waited until my family went away for the family and I was alone in the house and I swallowed a bottle of pills. I don't remember what happened over the next couple of days but I'm pretty sure come Monday morning I was on the bus back to school pretending everything was fine.
Struggling to keep it together: Growing up I was a target. Speaking the right way, standing the right way, holding your wrist the right way. Every day was a test and there was a thousand ways to fail. A thousand ways to portray yourself to not live up to someone else's standards of what was accepted.
Coming out: I had multiple opportunities to speak my truth, which is that I was gay, but I chose not to. I was out privately to family and friends -- publicly, I was not. I chose to lie -- when I thought about the possibility of coming out, how that might impact me and the career I worked so hard for, I was filled with fear.
"